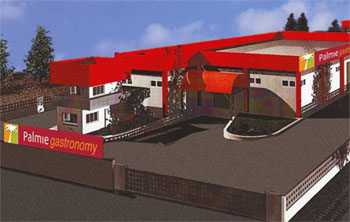 Palmie gastronomy, the main food production unit, member of the Group Palmie bistro, operates in privately owned facilities in Avlona Attica since 2007.
The ultra-modern equipment, the perfect production conditions, the qualified personnel and the organized distribution network, have established in recent years, as one of the most reliable and high-quality food production units in Greece.
We can meet every need of catering units, whether are restaurants, hotel chains or catering business and provide high standard restaurant solutions, whether the customer chooses our own proposals or wishes to create new recipes of his choice.
We take care of the customers of each business, satisfying every culinary desire they have, giving them the chance to enjoy the same high quality, every time they try the choices you made for them.
Why us?
Share on